Our Voices Are Rarely Heard Q&A
Last Updated by
Editor's Note: The opinions expressed in this blog post are solely those of the respondents.
PBS spoke with Reporter and Producer Gabrielle Canon and Director and Editor Cali Bondad about the artistic decisions and subjects in their short documentary on solitary confinement, Our Voices Are Rarely Heard.
PBS: During the majority of the film, the narration from the inmates is used over video of the prison and scenes of the world beyond it. What was the intention behind this artistic direction?
Gabrielle Canon: Pelican Bay State Prison is located in a beautiful area on the California Coast, but there is a stark contrast between what inmates can see and experience and what exists beyond the confines of their cells. We wanted to visually emphasize that contrast, to show just how small the lives of inmates in solitary confinement become. Most are limited to an 8x10 cell without windows or access to the outdoors. This is one aspect of the extreme monotony and isolation some were subject to for years or decades.
Cali Bondad: When filming in and around Pelican Bay State Prison, we witnessed a profound juxtaposition of the natural beauty that surrounded the cold and harsh prison grounds. You have a super-max prison that is carved into the center of an untouched redwood forest that sits beside a gorgeous stretch of Pacific coast. The rude contrast of the solitary housing units within this breathtaking environment – without as much as a single window – seemed especially cruel and ironic.
The fact that you have inmates living in solitary captivity for decades without seeing a single tree or bird is enough to give any person pause. In the edit, we wanted to show this philosophical conflict in a visceral and impactful way. We wanted to prompt the average viewer to investigate and question if this is truly humane.
The fact that you have inmates living in solitary captivity for decades without seeing a single tree or bird is enough to give any person pause. In the edit, we wanted to show this philosophical conflict in a visceral and impactful way.
PBS: Gaining access into prisons and to interviews with inmates can be difficult for filmmakers. What was the process behind this and how did you choose your subjects?
Gabrielle: Access is always incredibly tricky when reporting on prisons and initially I wasn't sure I would be able to get my crew in. But, after some back-and-forth with representatives from the California Department of Corrections and Rehabilitation (CDCR), they agreed to allow us in with limited equipment, a small crew, and no discretion over who our on-camera subjects would be. We also had no sense of what kind of access we would be granted once inside the prison — just that we would be given a tour of the Security Housing Unit and that officials would choose a few inmates for us to speak to.
We planned as much as we could before going in but without the ability to really know what we would see, we ultimately set out to capture whatever they would allow us to. Everything you see in the film from inside the prison was shot in one day, and we were not given access when we returned the following day.
We also could not choose our subjects and prison officials did not disclose who I would be able to interview before we arrived. As a journalist who reports on the criminal justice system, I had several sources at Pelican Bay and at other prisons who I had been communicating with via written letters so I had insights into what to expect and what inmates had experienced there, but the first time I met or spoke to our subjects was when they were brought in, one-by-one, by correctional officers. Later on, a lawyer who I interviewed for a written article I published with the film told me she heard officers selected our subjects by going into the cellblock and asking for volunteers. Still, their responses mirrored everything I had been told by other sources.
PBS: At one point you use overlapping VO from all of the inmates. Why is this?
Cali: The use of this filmic technique was to convey the magnitude and commonality of the daily, solitary experience at Pelican Bay State Prison. After conducting interviews with the inmates, we found that they shared patterns in their daily rituals and routines. Even though they were living in separate quarters they formed similar habits as a means of self-expression and survival.
Day after day, they gravitated toward repeated actions that would allow them to: pass the time, find cleanliness, entertain themselves, and possess a therapeutic means of sanity. Rituals like cleaning their cell at the start of their day and brushing their teeth multiple times, allowed them to look forward to something that they had personal ownership of. By having the VO overlapped, it conveyed how the inmates and their common rituals melted away into an immeasurable sense of lost time. 
A visceral snapshot of how inmates survive solitary confinement.
Learn more about the films and filmmakers of the 2017 PBS Online Film Festival.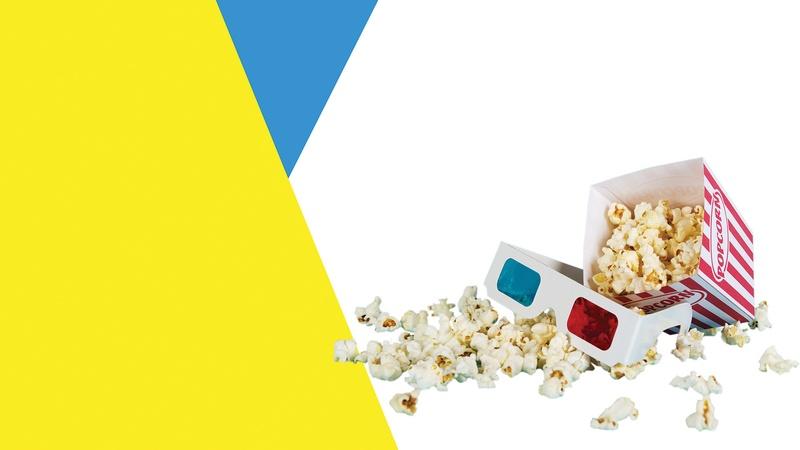 Host your own screening with our 2017 PBS Online Film Festival viewing party kit.