Lockbox Q&A
Last Updated by
Editor's Note: The opinions expressed in this blog post are solely those of the respondents.
PBS spoke with Director, Writer and Producer John Woodruff about the origin of Lockbox and what went into capturing the suspenseful atmosphere of his film.
PBS: How did the story for this project form?
John Woodruff: The original story/concept was written by Cody Willoughby, a friend of Brandy's, the producer and lead actress in the film. She then introduced it to me as a potential project for her and I to collaborate on. We are both always looking for opportunities to practice and both really liked the concept, but I was deep in pre-production on my first feature and we knew that if we didn't shoot before I went into production on that, we wouldn't be able to do Lockbox for months.
Cody's draft was pretty long for a short film, about 12 pages, which equates to more prep time, more shoot time, a longer post schedule, not to mention more money, so I knew that if we were going to do it sooner rather than later, I had to tighten it up. I also felt that leaving a degree of the "unknown" in this story and just "dropping the audience into the action" was fitting not only because it positions the viewer in the same place as Anna, the protagonist, from an intellectual and emotional perspective, but is very true to life. Often it is these "unknowns" that we encounter that not only induce a significant amount of the fear based thought we experience over the course of our lives, but can also reveal the bittersweet nature of life itself.
I have found that the most effective forms of both horror and romanticism often have a large degree of the unknown in them and as such, believe effective horror to be an inversion of romanticism. I really wanted to try to create a nice blend of horror and romanticism in Lockbox and felt that leaving a lot of unknowns helped us in achieving that. I tried to leave the audience with just enough to put it together, but just enough of the unknown to maintain the mystery.   
PBS: When you were searching for actors, what was it about Brandy, Cayla and Jake that you knew they would help execute the vision for your film?
John: Luckily for me on this one, Brandy and I already knew each other from working together on a previous project when she introduced me to Cody's original idea and script. At that time, she told me that she was interested in the role of Anna, so from the first time I read it I was picturing her in that role. After reading it, she introduced me to the idea of her friend Cayla playing Grace. Cayla and Brandy are very close friends and we liked the idea of the two of them knowing each other so well off screen given the mysterious nature of their character's relationships. They had to know each other without knowing each other, there needed to be a degree of understated familiarity between them. We felt that their pre-existing relationship would help to convey that in the film. Especially given the cryptic nature of the dialogue and how much they needed to communicate through reactions and without words. 
Casting Jake's role was much trickier. We needed someone who had a bit of a "classic" all-American look, but with an edge to them. They needed to be able to be formidable and intimidating while maintaining a degree of vulnerability without having a single word of dialogue, so we needed someone with a lot of presence. I like working with actors that I either know personally or are at most one degree of separation and I don't like auditioning people, so we started thinking through everyone that Brandy, Cayla and I knew. Finally we came to Jake, who they knew from an acting class that they had all been in together at one time. We sent him the script and set up a meeting with him and it was apparent from that one meeting that he was our guy!
PBS: The entire film takes place at night. What was the motivation behind using night shoots to bring your story to life and what challenges did you experience along the way?
John: The original version of the story took place at night which seemed fitting in more ways than one, so we just ran with that. It lines up with expectations within the horror genre and works from a metaphorical standpoint as Anna is very much "in the dark" as to what is happening to her and what we (and she) come to find out is her "origin" story. A nice literal representation of the unknown, visually effective in creating a claustrophobic, atmospheric piece and isolating the characters within the story. 
We didn't have a lot of time or money, so often "less is more" in what you show which is why we contained the story entirely in one location. I personally love to shoot at night, and often find that the challenges of shooting interiors at night are about the same as shooting interiors during the day, but shooting at night allows you to get more creative as to where light sources are coming from, the use of practicals, and creating a more dramatic, stylized look. Again, we wanted very much to walk a fine line between romanticism and horror with this film and shooting at night helped us to, hopefully, achieve that visual aesthetic!
A young girl receives a mysterious gift that will unravel secrets from the past.
Learn more about the films and filmmakers of the 2017 PBS Online Film Festival.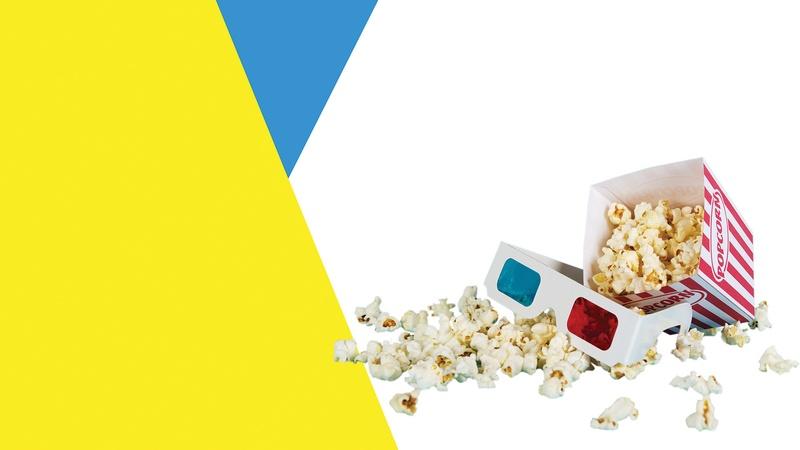 Host your own screening with our 2017 PBS Online Film Festival viewing party kit.