Canyon Skating Q&A
Last Updated by
Editor's Note: The opinions expressed in this blog post are solely those of the respondents.
Canyon Skating's Producer Charles Michael Ray answered some questions for PBS about his love for canyon skating and the effects of climate change on his favorite pastime.
PBS: What goes into filming canyon skating and getting the variety of action shots that you did?
Charles Michael Ray: Several years of work. It's quite rare when the ice is good enough to skate. It's also quite rare when I happen to have a day off at the same time. I did not skate at all in 2017 because we had no decent ice. On the days when the ice was right I'd gather resources and call many friends to try and get out for a good skate. Often we will check various creeks and canyons to see what one might have the most potential.
Technology changed over the years that I shot this. When I started, in about 2003 there were no GoPros and no HD recording and no decent image stabilization. I could not afford fancy equipment on a small time public radio reporter's budget. At first I was shooting on a MiniDV Sony camcorder. Each year I'd try and get a little more footage and improve my shots and get a better camera. Eventually, I talked SDPB TV into letting me use one of their large TV cameras. That along with my own GoPro footage became the bulk of what ended up in the final piece.
There is a lot of tape on the cutting room floor. As for the variety of action shots, I wish I could have had more! I think more drone images would help this piece. I kept looking for the right waterfall to skate, but they are hard to find frozen properly. I skated some huge ones as a kid; I still dream of finding one again. At some point you have to let a production go and put together what you have. The ice does make for a smooth medium for handheld shooting moving images. On ice skates with a decent camera you can convey the feeling of flying along smoothly without a lot of fancy stabilization equipment. I enjoyed sharing that feeling of flying over ice with the audience. It's one of the best parts of this crazy little hobby.
On ice skates with a decent camera you can convey the feeling of flying along smoothly without a lot of fancy stabilization equipment. I enjoyed sharing that feeling of flying over ice with the audience.
I also could not have done this without many friends. Creek skating is not something to do alone. Thanks to advice from friends, I often carry a rope in a throw bag used commonly for whitewater kayaking. It's a slight bit of safety. The credits to [this submitted] version were cut off; many skaters who helped with this were thanked in the original piece.
PBS: You mention the obstacles a person can experience when skating on thin ice. What was it like for you filming in that environment?
Charles: There's a line in a song about river skating by singer-songwriter John Gorka, "When the ice gives in beneath you, it changes how you dream, and you will never be the same again." This line really hits home for me. Sometimes this song comes into my head when I'm skating. I've fallen through thin ice more times than I can count, and still a bad fall into deep water miles away from home brings nightmares. You wake up shivering. And it this may sound dramatic, but Gorka is right, you are never the same after.
I also have a reel of bloopers that show a fair bit of camera abuse. When I first started using the larger SDPB cameras (in the last five or so years) they were worth more money than my pick-up truck. Skating downhill on thin ice with an expensive camera that is not yours can be sobering. Fortunately, I never dropped an expensive camera into a water hole. I can't say that about the less expensive cameras though. I trashed a few. I'm pretty sure the folks who sharpen my skates hate me. I give them lots of work. Needless to say, the rocks at the bottom of the creek and those stuck in the ice are very tough on skate blades.
PBS: Toward the end of the film you mention that there have been warmer winters and earlier spring melts. What do you want viewers to take way from this?
Charles: That climate change is real and that it is a threat to our own future and serious threat to future generations. I've seen less and less ice on these creeks in my lifetime. When I was a kid in the 1970s and '80s we'd start skating around Halloween, the ice would melt off sometime in April or even early May. Today we don't see the first decent ice until late November and the melt often comes in mid-February. My father skated sections on Rapid Creek in the early 1960's that have not frozen well enough to skate since.
This trend, of earlier melts in my part of the country, is documented in United States Geological Survey studies. This research alongside the science being published on climate change around the planet, has me very worried. I hope to share the experience of canyon skating with my niece and nephew, who are shown in the final shots. But, without major systemic changes in the near term this won't happen. We in the USA, need to join the rest of the world and take this science seriously and recognize climate change as a real threat. Science should inform climate policy, not politics.
The Black Hills may lack good skiing, but they provide miles of streams to ice-skate.
Learn more about the films and filmmakers of the 2017 PBS Online Film Festival.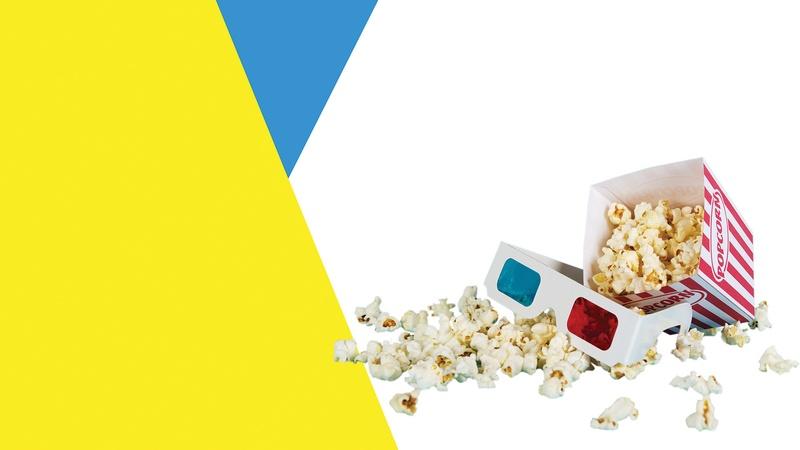 Host your own screening with our 2017 PBS Online Film Festival viewing party kit.